Posted by whepshack3345 on January 26, 2017
(Comments Closed)
Finding a job in an SEO agency is a dream for many. However, very few people manage to get such jobs. If you also think a digital marketing and SEO career would suit you, you should take a glimpse into the life of an SEO executive. This would enable you to understand the advantages but also the drawbacks of this type of job.
The main role of SEO executives is to implement the SEO strategies of their clients. They have to do the initial keyword research that would allow them to pick the most lucrative keywords to rank for. They also need to assign each key phrase a web page and to optimize this page around this main keyword, making sure the copy includes synonyms and related terms. Besides, the executive has to check whether the keyword density isn't too high, in order to avoid Google penalties.
Acquiring links is another task included in the job description of an SEO executive. They have to scout the web, find the most appropriate websites and contact their webmasters, in order to negotiate links to the websites of their clients. Picking the best websites is a very time-consuming task, as it involves assessing various parameters that contribute to a website's authority. 
Tracking is an essential part of all SEO strategies You have to keep an eye on your rankings, in order to be able to evaluate the progress. You have to understand what activities have brought you the biggest gain so that you can repeat them. You also need to find out what are your weakest performers, so that you can eliminate them from your plans. All these are possible only with a continuous monitoring work. This work is also the job of the SEO executive.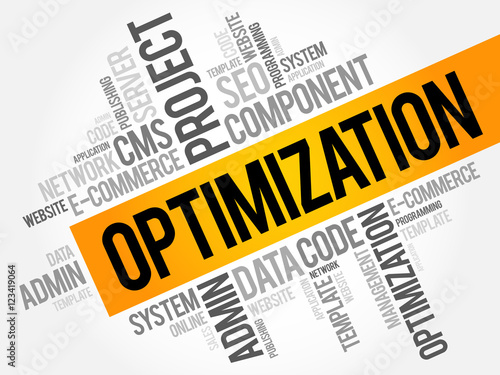 A day in the life of these professionals starts with checking the rankings and their evolution. The next part of the day is assigned to monitoring whether all the links they've acquired for their clients are still in place. This is mandatory because some webmasters use to remove those links they've been paid for. When this happens, the rankings of that web page are going to be affected. This is why good SEO professionals need to keep an eye on their linking partners. 
Last but not least, the SEO executive is responsible for being always up to date with the latest news in the industry. SEO is an extremely dynamic area. Algorithm updates and important changes can occur at any given time, without early warnings. The speed of reaction is essential, so the sooner you can find out the news, the fastest you can implement all these changes in your work. The first websites that follow such trends are usually the winners of this game of staying on top of the SERPs. If you miss the start, you may have to work a lot harder to catch up with your smarter competitors. This is why hiring and training good SEO execs is a must for all agencies that want to be successful.
Posted by whepshack3345 on January 8, 2017
(Comments Closed)
Have you ever sat back and thought what life would be like without the invention of the internet? It would be a lot different than it is today, that's for sure. There are many people alive today that has never witnessed the world without the World Wide Web, but for those of us who have lived in a time before it came to be, we have seen many, many changes. If you are wondering how the internet has evolved, continue reading for some insight into the online world and how it has become what it is today.
Over 20 years, we were all enthralled with the World Wide Web. It all started as a dial-up service and was connected to our telephones. That meant that if you wanted to talk on the phone, you couldn't use the internet, and vice versa. Plus, when you wanted to get online, you had to wait for it dial and you could literally hear it dialing and sometimes it would take what seemed like forever. It was nothing like it is today where you can literally open your laptop, smartphone, or tablet and be instantly connected. It took some time and effort to reach the World Wide Web. Not only that but when you wanted to visit a page, it could take minutes to load. Thank goodness things starting getting a bit faster.
Then, things started getting a bit faster, but not for everyone. Some people were starting to get online using satellites and cables and this made cruising the web quite a bit faster. However, wireless internet was still unheard of so connecting to the online world was done via cords. This option was a bit more expensive and it cost quite a bit more. As technology improved, the service became more mainstream, faster, and a lot less costly.
It took a bit of time, but more and more improved with the internet and it became more and more mainstream. Connecting to the internet became much faster and it becomes more common for the internet to be offered in public places. Sometimes you would have to pay to enter the World Wide Web at these places and sometimes they were offered for free. It was much quicker to connect and wireless connections were more and more common.
Today, the internet is something that many people use on a daily basis. They may use it as a part of their job as they connect with people across town, across the world, or maybe across the hall. Others use it as a way to take care of daily tasks, read the news, and so much more. As the internet has evolved, it has made it more common for just about everyone to use it in one way or another to work and to live and to function in their lives. With all of the changes we have seen in the last several years, we will surely see some great things in the future.